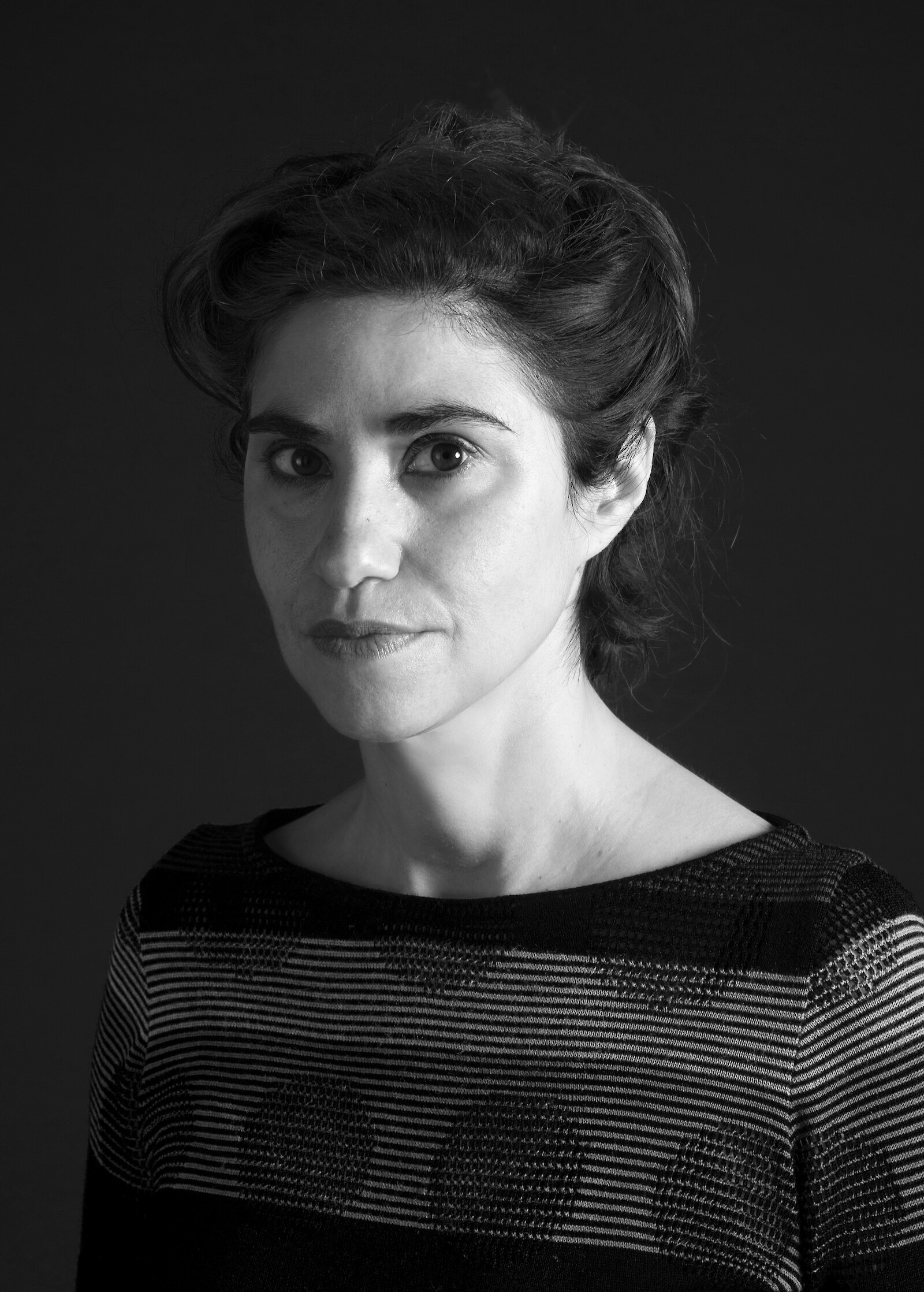 Joëlle Bitton
Joëlle Bitton addresses in her art and design work the relationships between humans and technologies, in par-ticular within the topics of connectedness, distance, embodied fabrication and everyday life. Her teaching puts an emphasis on associating theory and practice and on inviting students to question assumptions and stereotypes, and to embrace the 'excursive' journey of a design process.
Her approach is strongly interdisciplinary and collaborative, based equally on theory and practice. With different academic backgrounds - history, geopolitics, art,
design - she uses this corpus of knowledge as a reference to inspire her creative process. Travelling and living in various places have also informed much of her methods.
Before joining ZHdK and coming to live in Zurich, she completed her doctorate of design degree (DDes) at Harvard University Graduate School of Design. Her thesis "Measure of Abstraction: Embodied Fabrication and the Materiality of Intimacy" addresses interactive processes in digital fabrication with the implication of personal data as a way for individuals to have an intuitive and direct control of machines.
As a media artist, Joëlle Bitton co-founded in 2000 in
Vienna an experimental collective, Superficiel, to support completed or sketched projects which have explored the ideas of surface, screen, sound interaction, body and movement interfaces, among others. These projects include "Palpitations" on sexuality and memory; "Plakatieren Verboten" based on the Viennese RePlay exhibition; the award-wining "Kindergarten"; "Passages process", a series of pieces on urban arcades, inspired by Walter Benjamin's Arcades Project, which have led to the development of the networked installation "Passages" and "Abstract", a contemplative experience.
Between September 2002 and January 2005, she worked as a research fellow at Media Lab Europe in Dublin, Ireland. "Human Connectedness", the research group in which she worked, explored the question of intimate and social relationships as mediated by technologies. In particular, the "RAW" project treated impressions of everyday life as a mean of cultural exchanges, and was conducted mainly in Mali.
Between 2010 and 2012, she worked as a creative researcher in the SiDE program (Social Inclusion through the Digital Economy) of Culture Lab, Newcastle University, funded by the UK Research Council and there notably curated the Connected Communities symposium and pursued research on projects related to digital fabrication, recordings of audiovisual impressions and inclusiveness.
In 1999, Joëlle Bitton completed her DEA, a post-graduate degree from the University of Sorbonne in the history of techniques. Her thesis, "the Machines of Imaginary" describes the influence of the emerging technologies and networks on European society during the 19th century. She also earned a joint post-graduate degree in hypermedia from the School of Fine Arts of Paris and the School of Telecommunications of Paris, in 2000.
In addition, she's leading a professional career as an international free-lance author and interaction designer that involves designing and carrying out multimedia projects, mainly for museums and cultural institutions (Musée du Louvre, Grand Palais, Abbaye de Fontevraud, Musée Fenaille, Museum am Judenplatz, Haus der Musik...). Her fields of expertise include developing editorial concepts, narratives, information architectures, navigation systems and user experiences.
She also cares to create opportunities for encounters between artists, designers and engineers, in non-institutional settings, when she curated for instance sessions of Dorkbot Paris. The Dorkbot ("people doing strange things with electricity ") are regular meetings that sometimes take the form of lectures, exhibitions or workshops, available to all public and addressing hacking, bending and the relationship between creativity and technology. Other curating experience include 'numer.02', an international conference on interaction design at the Centre Pompidou, 'Data Across Scales' at Harvard GSD and 'Highland Exposure', a digital photography exhibition and competition in Scotland with Distance Lab. She has also presented her work in various conferences, galleries and festivals including Fukuoka City Museum in 2015, fortyK gallery in 2015, Vasarely Foundation in 2014, B&D Studios in 2012, Tyneside Cinema in 2011, the festival EXIT at MAC Creteil in 2009, a solo exhibition at the Gallery éf in Tokyo in 2007, during the Nuit Blanche 2005 (Paris and Strasbourg), at the Dark Light Film Festival (Dublin), at the gallery Art Interactive (Cambridge, MA), at New Forms Festival (Vancouver), at ISEA 2004 (Helsinki), at ICHIM conferences (Paris and Berlin), at the conferences numer.00 and numer.02 (Paris), at the Centre Pompidou (Paris), at Operatotale Festival (Venice), etc.
For a detailed view of her projects: http://joelle.superficiel.org